Robertson Home Inspection Services
General Home Inspection
Robertson Home Inspection services start as low as $350 and abide by the North Carolina Home Inspection Licensure Board's Standards of Practice (SOP). The Residential Home Inspection is for single and multi-family homes and will help buyers understand what they are getting into before they make their purchase. The following areas, as long as they are visible and safely accessible, will be inspected during our inspection services:
Structural components
Exterior
Roofing
Plumbing
Electrical
Heating
Air conditioning
Interiors
Insulation and ventilation
Built-in kitchen appliances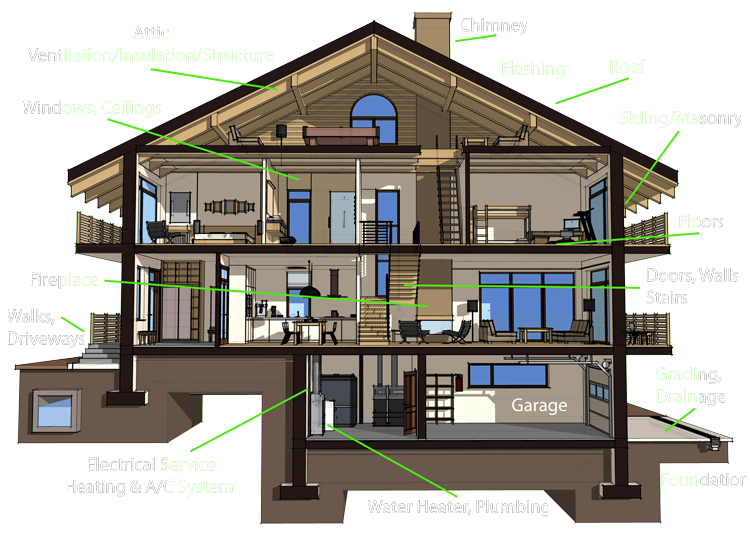 Radon Testing
Radon is a radioactive gas that can rise from the soil and enter into your home. It is highly toxic and linked to numerous health conditions, including lung cancer. Because radon cannot be seen, smelled, or tasted, professional testing is required to detect its presence in the home. We use specialized equipment to measure radon levels so that you can keep your home safe for you and your family.
Water Testing
Water can become contaminated with bacteria and other harmful substances, so it is important to have water tested before buying a home or if you notice any change in color, taste, or odor. We will test the water for harmful contaminants and let you know whether or not it is safe for use and consumption.
Pre-Listing Inspection
Sellers can benefit greatly from scheduling an inspection of their own before showing the home. During a Pre-Listing Inspection, we will search the home for any damages or defects that the seller wouldn't want potential buyers to find, as these things can deter buyers from the property. The seller can then make the necessary changes and list the home in its best possible condition.
New Construction Inspection
To avoid mistakes in construction being found–or missed–during the final walkthrough with the builder, a New Construction Inspection should be scheduled beforehand. We will inspect the new home for any oversights so that the builder can address them before the walkthrough and ensure that the project is complete.
Thermal Imaging
We provide Thermal Imaging with an infrared camera as a free service when it's needed during an inspection. The infrared camera picks up areas of heat loss as well as overheated areas, so it helps us get an understanding of what is going in areas that we couldn't see otherwise. This tool helps us detect areas with missing insulation, hidden moisture intrusion, and more.
Re-Inspection
After a Residential Home Inspection, a buyer will work with the real estate agent and will submit a Create Request List™ of repairs to the seller. Once these requests are addressed, a Re-Inspection can be scheduled for peace of mind that the home is move-in ready. We will check that everything the buyer requested and that was agreed upon with the seller was completed properly and that the changes are defect-free.
New Construction Phase Inspections
For confidence that a building project has been completed safely and free from avoidable defects from beginning to end, New Construction Phase Inspections can be scheduled. We will inspect the building periodically after each significant phase to help ensure that any issues are remedied before the builder moves on.
11th Month Warranty Inspection
Homes that are sold with a 12-month builder's warranty should be inspected during the 11th Month. During an 11th Month Warranty Inspection, we thoroughly search the home for any damages that the warranty covers. The owner can then request necessary repairs before the warranty is over.
Loan Draw Inspection
Before agreeing to releasing money from a loan, many lenders will request a report of the condition of the home and the estimates of the repairs that it will require. We will inspect the home thoroughly so that the report can be shared with your loan provider.
Call Robertson Home Inspection now to schedule any of our professional inspection services in the Piedmont Triad.